"

When Lashley sings, snapshots of situations and the heart wrenching feelings of his subjects come through in his smooth baritone, lightly peppered with a country twang. His songs are journalistic in nature and, according to Lashley, many of his tunes are mentally earmarked and written in people watching sessions. No matter how specific the problem or crisis, Lashley can always find a way to relate liars, cheaters, breakups and heartache to his listeners. In from the Wilderness has a stripped down Nebraska-esque Bruce Springsteen feel with its bare bones, sparse production, and contemplative, multilayered lyrical content. All 11 tracks were recorded live at Sundisc Studios by Chris Donnelly." - Ryan Heinsius, FLAG LIVE!
About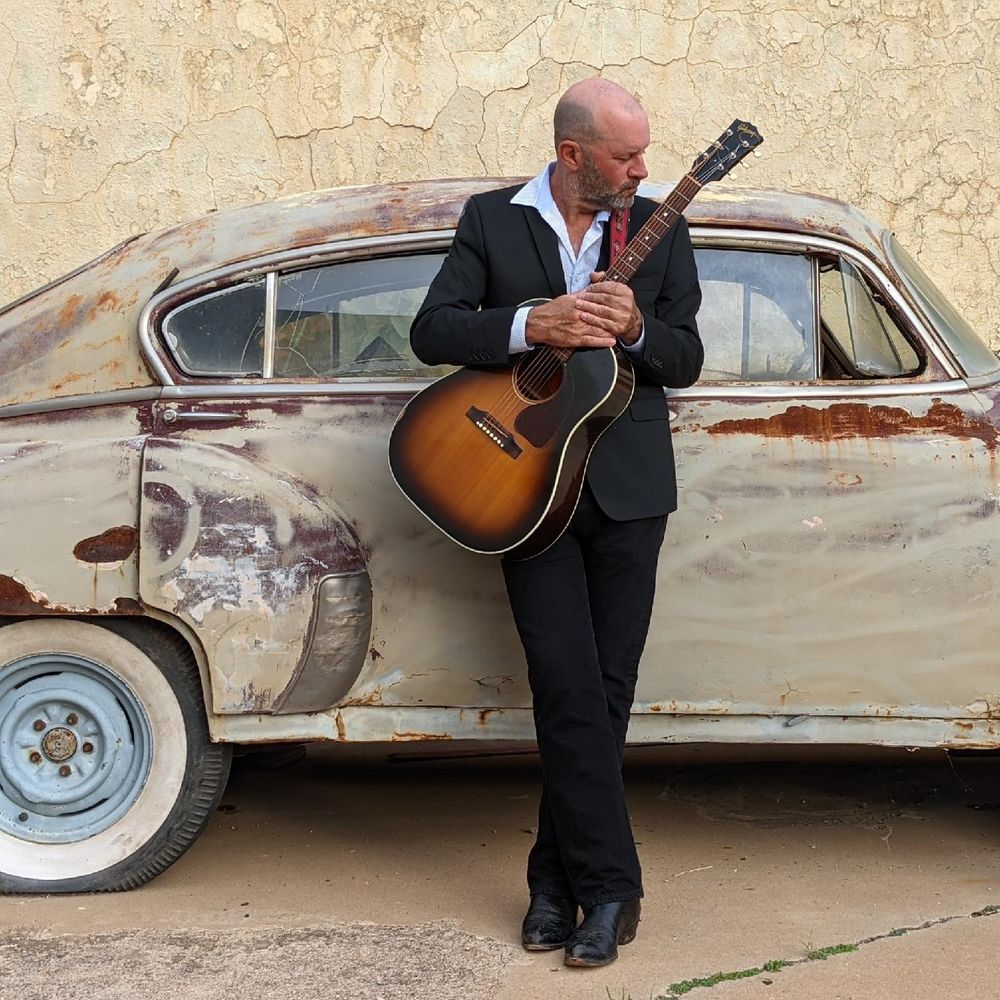 WADE LASHLEY is an Americana Singer-Songwriter based in Tucson, Arizona. " I've had the good fortune to play in venues across the Southwest from Flagstaff to Phoenix Arizona, Santa Fe  to Austin and a lot of places in between. I've played in bands and duos both electric and acoustic but my focus these days is performing Solo, just me and my Gibson acoustic guitar. It's a really honest and genuine way to connect with people which is very important to me at this point in my life. I've recorded three Albums of Original songs: In From the Wilderness a solo-acoustic record and two with the backing of a full band, Someone Take the Wheel and Come on Sundown. "
A live performance includes a number of my original songs along with a collection of covers from some of my favorite Artists including: Hank Williams, Guy Clark, Rodney Crowell, Lucinda Williams and Alejandro Escovedo.